The use of near real-time satellite data are useful for identifying and tracking smoke plumes.
Aerosol Index

Aerosol Optical Depth

Carbon Monoxide

Corrected Reflectance Imagery

Fire

Land Surface Reflectance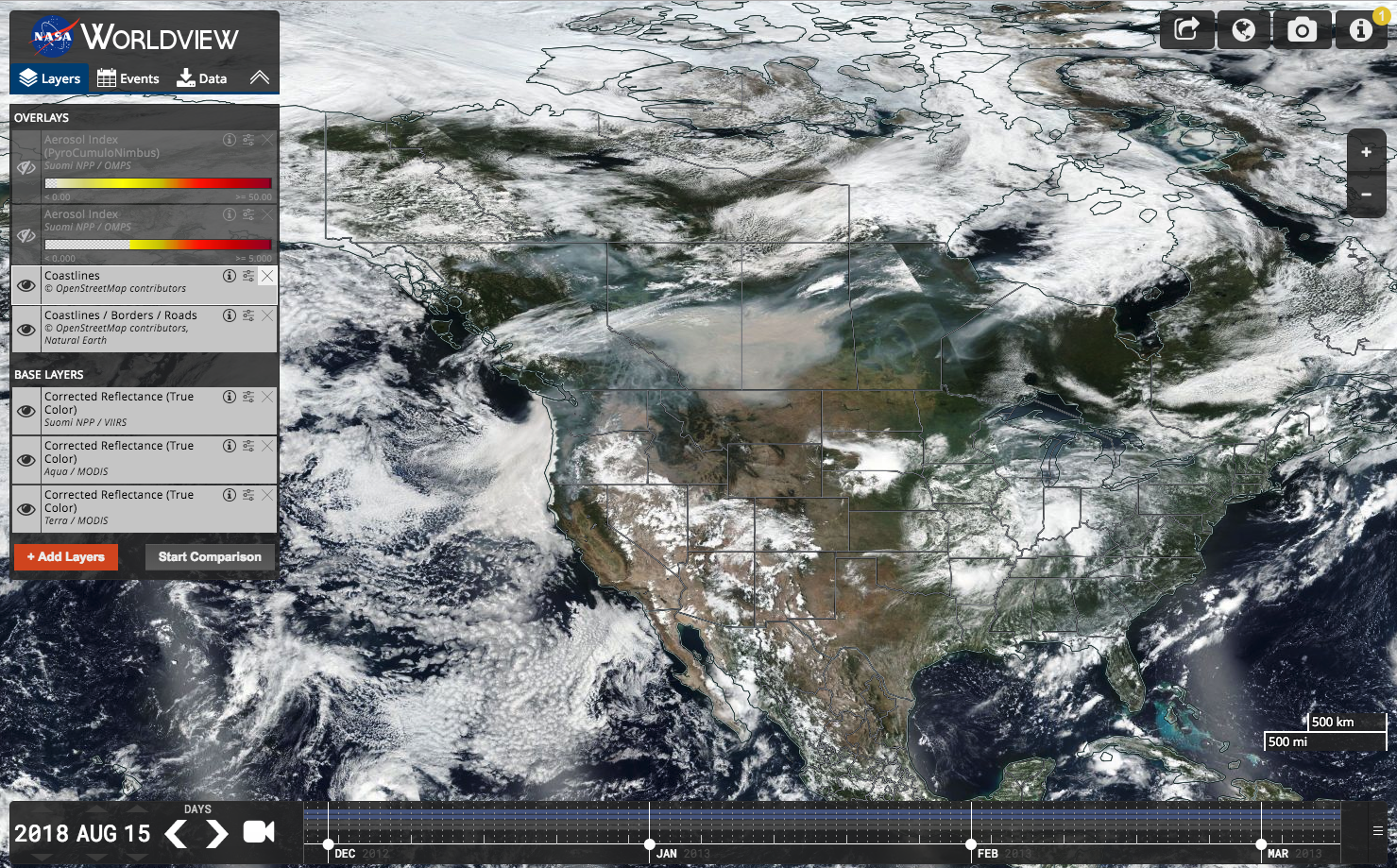 Visualize NRT data related to Smoke Plumes in Worldview
In mid-August 2018, deadly blazes across the western United States and Canada created thick plumes of smoke.The VIIRS instrument on the joint NASA/NOAA Suomi NPP satellite acquired this image (top) on August 15, 2018. Smoke is seen hovering over much of western North America and central Canada. Read more at NASA's Earth Observatory.