Data from satellite missions, Earth Venture (EV) missions, or airborne and field investigations must meet specific requirements. Below is a summary of these requirements. Inter-team responsibilities and relationships are also diagrammed below.
(If your data are not from one of these platforms, please see the Competitive Program and Other Data Products page.)
Requirements
The designated DAAC will:
Close collaboration is required between the data provider and the designated DAAC to ensure timeliness and accuracy for public release of data. Data are made publicly available at the DAAC prior to publication of journal articles based on the data. Read more about data rights.
Responsibilities and Processes
These charts highlight the various responsibilities, processes, and inter-team relationships required for hosting data from satellite, Earth Venture, and airborne missions in EOSDIS.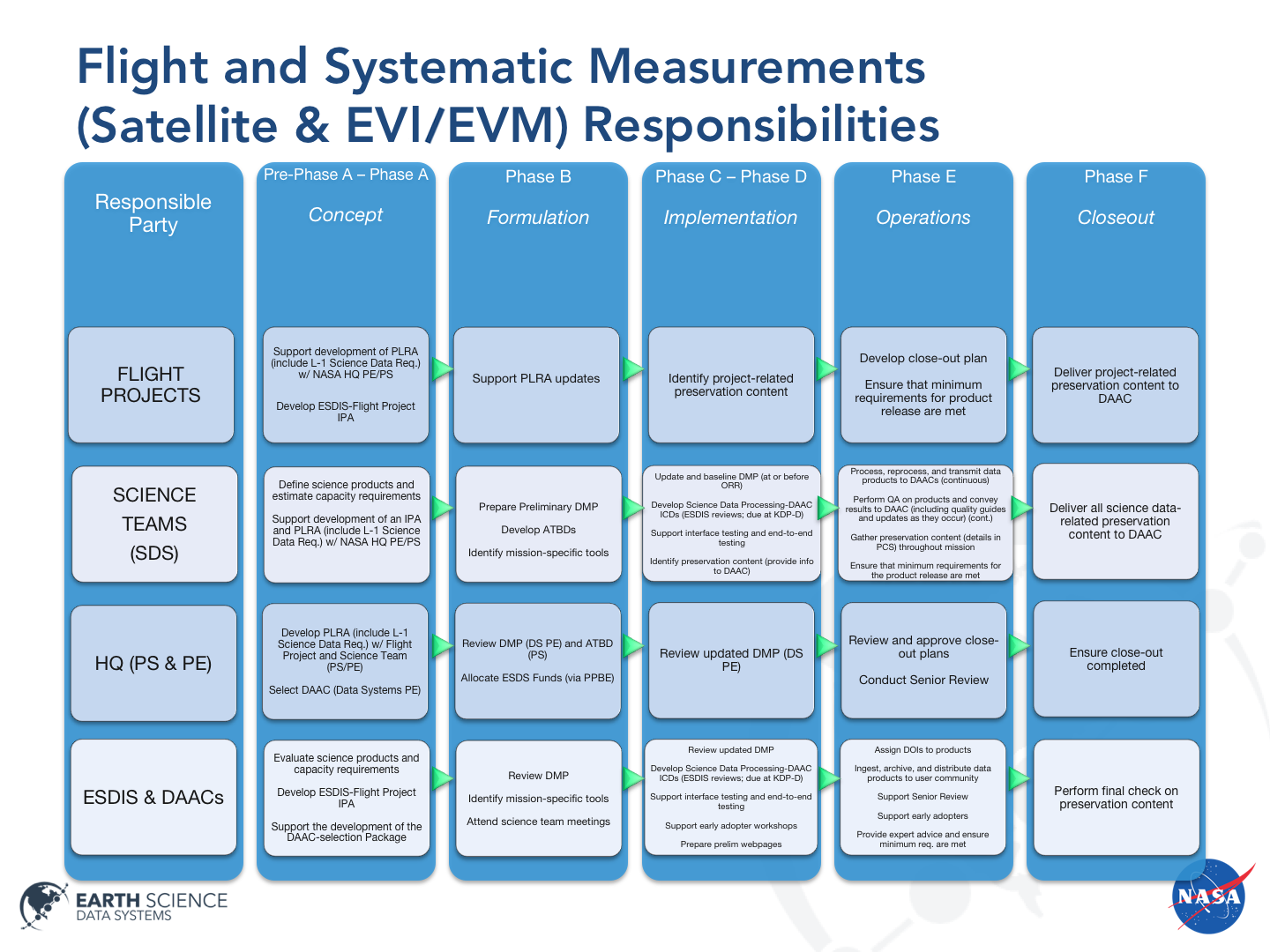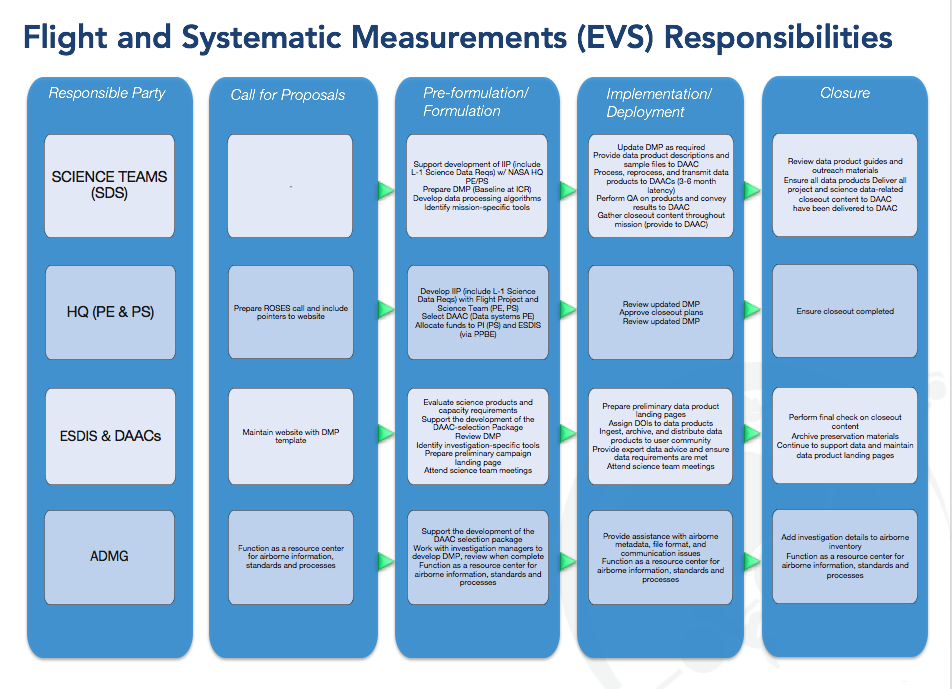 Earth Venture Suborbital Data Producer, DAAC, and ADMG Roles and Expectations (PDF)
For further reference, please consult our glossary and acronym list.
Have a question or want to get started? Contact us.
Previous Standards and Templates Versions