NASA's Earth Science Data Systems Geographic Information Systems Team (EGIST) provides sustained support across NASA's Earth Science Data Systems (ESDS) Program to enable the appropriate use and adoption of geographic information system (GIS) technology in support of Earth science research and applied science for Earth Observing System Data and Information System (EOSDIS) data. EGIST is located at NASA's Langley Research Center in Hampton, Virginia.
EGIST serves as the GIS subject matter expert to ESDS components, provides guidance, evaluates GIS technology, and engages the community in developing program-wide strategy.
EGIST focuses on three areas:
Maintains an inventory of GIS capabilities across NASA Earth Science components and NASA's Distributed Active Archive Centers (DAACs) and encourages development, coordination, maturation, and evaluation of GIS at ESDS
Builds an ESDS GIS community to curate, publicize, and highlight relevant use cases and other content to aid users in navigating Earth science GIS data, capabilities, and resources; develops communication materials and GIS content for the Earthdata website
Demonstrates the proper use and utility of GIS for NASA Earth Science by leading technical discussions, webinars, and instruction, as well as participating in events and conferences
EGIST works closely with the ESDS Communications Team and the Earth Science Data and Information System (ESDIS) Project as well as with the Interagency Implementation and Advanced Concepts Team (IMPACT) to coordinate communications and transfer knowledge.
Learn more about NASA Earth Science GIS through the following resources:
Art of the Possible Webinars
Some of the tools featured in these webinars are only available to NASA staff (contractors and civil servants) and NASA-funded affiliates.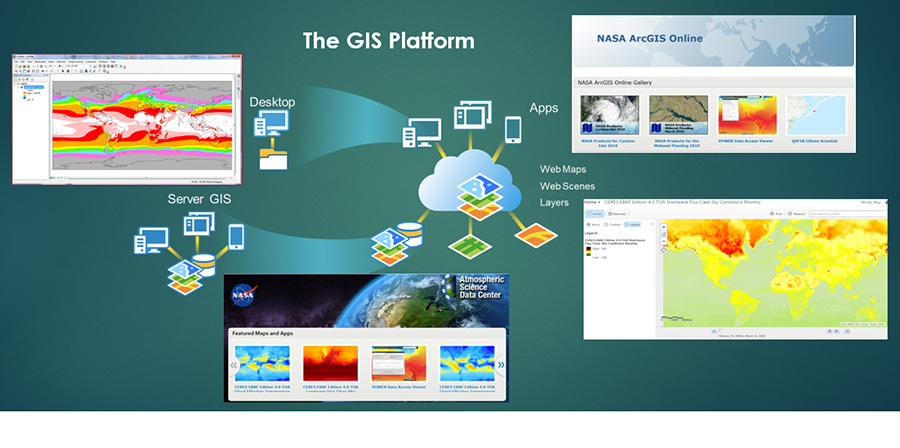 Leveraging the Esri Enterprise License Agreement (ELA)
We provide an overview of the technology, the feedback from end users, an understanding of what resources are available to NASA, including the Esri Enterprise License Agreement (ELA), how to access the resources, and the benefits of using GIS platforms and tools.
GIS Use Cases and Highlights Across NASA Earth Science Data Systems (ESDS)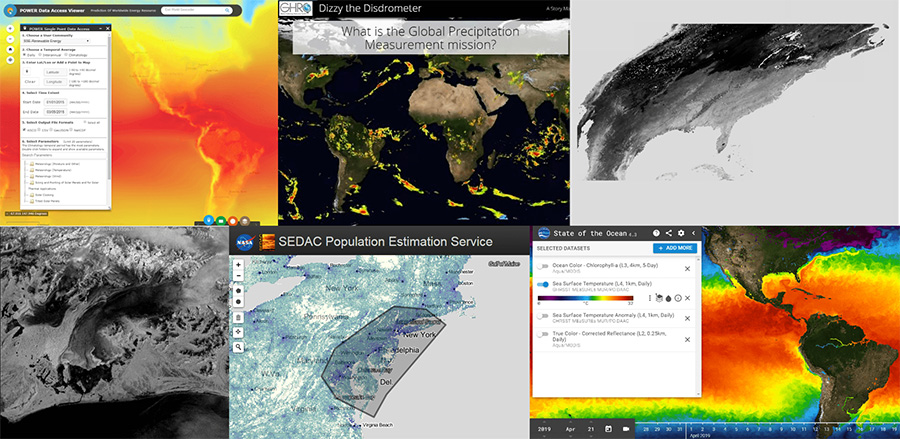 Join us to learn about GIS at NASA Earth Science: current implementation of tools and technologies across the enterprise, examples of projects utilizing GIS to enhance their service offerings, and resources to get started with GIS. We will also dive in to a few common workflows and processes one might expect to execute when using GIS with NASA Earth Science data.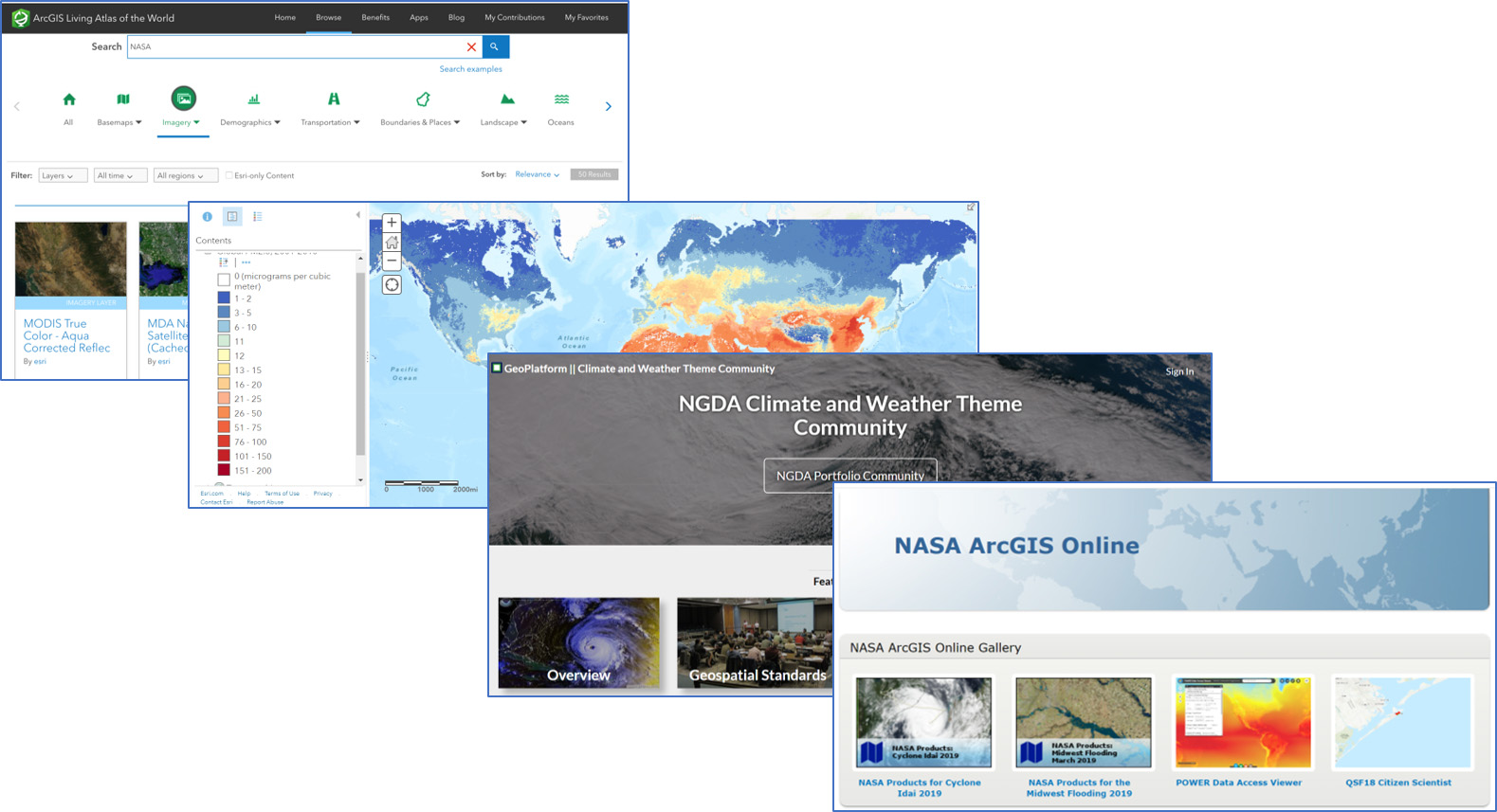 GIS at NASA Earth Science: Increasing Discovery, Access and Use of Data through Online Platforms
Learn about GIS at NASA Earth Science: how to increase discovery and use of data through online services and platforms. We discuss user experiences, current processes to enabling data online, and opportunities to enhance and grow NASA's presence in GIS portals. We highlight current engagements and future opportunities with public GIS platforms and capture the value added for both NASA and their user communities.