People, Planet, and Prosperity
The ideas of people, planet, and prosperity underpin the 2030 Agenda for Sustainable Development, an international plan signed by all United Nations (U.N.) member states in 2015. This plan outlines 17 Sustainable Development Goals (SDG), with 169 underlying targets. The plan was developed by a U.N. working group comprised of representatives from 70 countries, who gathered information and engaged with global communities to determine what the SDGs should include.
NASA Earth observation (EO) data are playing a key role in assessing progress toward meeting the SDGs. EO data inform our daily lives, providing information that enhances our understanding of the interconnectedness of people, the planet, and prosperity. EO data are used in tracking biodiversity, assessing the impact of disasters, managing natural resources, observing land use changes, and mitigating climate change. The Group on Earth Observations (GEO), of which NASA is a partner, has developed a coordinated and consistent set of observations that can be used in assessing many of the SDGs.
The vision of the SDG framework encourages every country to assume responsibility for planning and providing better outcomes for future generations, leaving no one behind. Participating countries are tasked with developing sustainable solutions for each goal by the year 2030; progress toward meeting these goals is measured by 230 different indicators. The plan promotes the triple bottom line concept of sustainability: every solution must consider and account for social justice, a healthy environment, and economic viability.
The 17 goals within the framework are: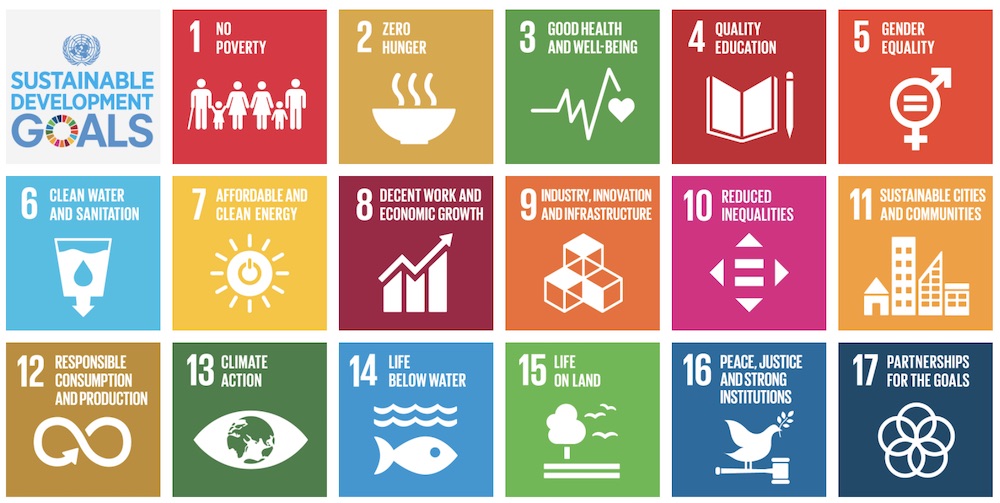 Resources