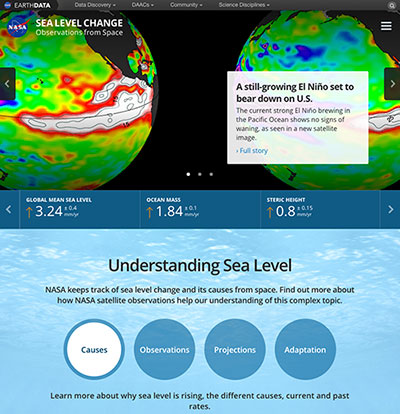 Discover and learn how NASA keeps track of sea level change and its causes from space through the new NASA Sea Level Change Portal.
Through the portal, gain a greater understanding of sea level change—find out why sea level is rising, explore the different causes, and examine current and past rates of change. Learn how NASA observes and measures sea level, and how changes in sea level are forecasted to change over time. Find out how coastal communities are planning around rising sea levels.
Use the NASA Sea Level Change Portal data analysis tools to quickly visualize and compare NASA data, such as sea surface height, ocean temperatures, ice mass change, amongst others, on a global scale.