Image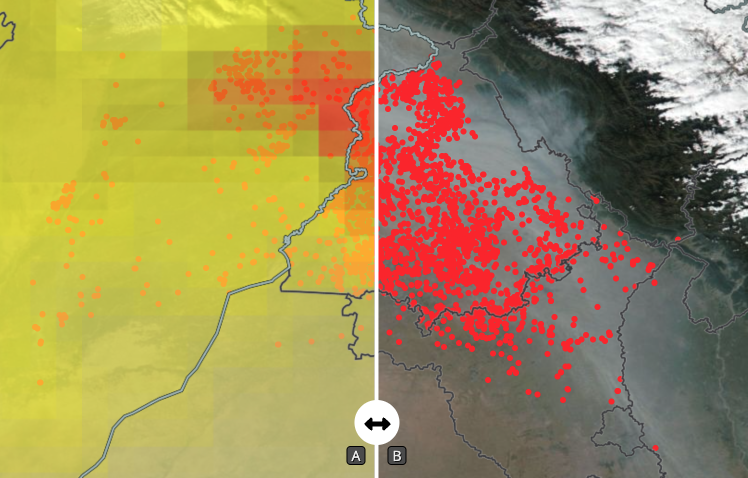 Comparison image of high aerosol index and fires and smoke from agricultural burning in the state of Punjab, India. The underlying true-color image was acquired November 1, 2021, by the Visible Infrared Imaging Radiometer Suite (VIIRS) instrument, aboard the joint NASA/NOAA Suomi National Polar-orbiting Partnership (Suomi NPP) satellite.
The left "A" side of the map shows high aerosol index (in red) over the state of Punjab; the right "B" side shows the fires as red points overlaid on the true-color corrected reflectance image as well as the subsequent smoke from the fires. The fires are a result of crop residue burning/stubble burning that occurs after crops are harvested. Click on the image above to visit Worldview to swipe the center bar back and forth to see how the areas of high aerosol index coincide with the smoke and fire points.
Learn more about the fire points in the article: What does a fire detection mean on the ground?
Visit Worldview to visualize near real-time imagery from NASA's EOSDIS, and check out more Worldview weekly images in our archive.