Image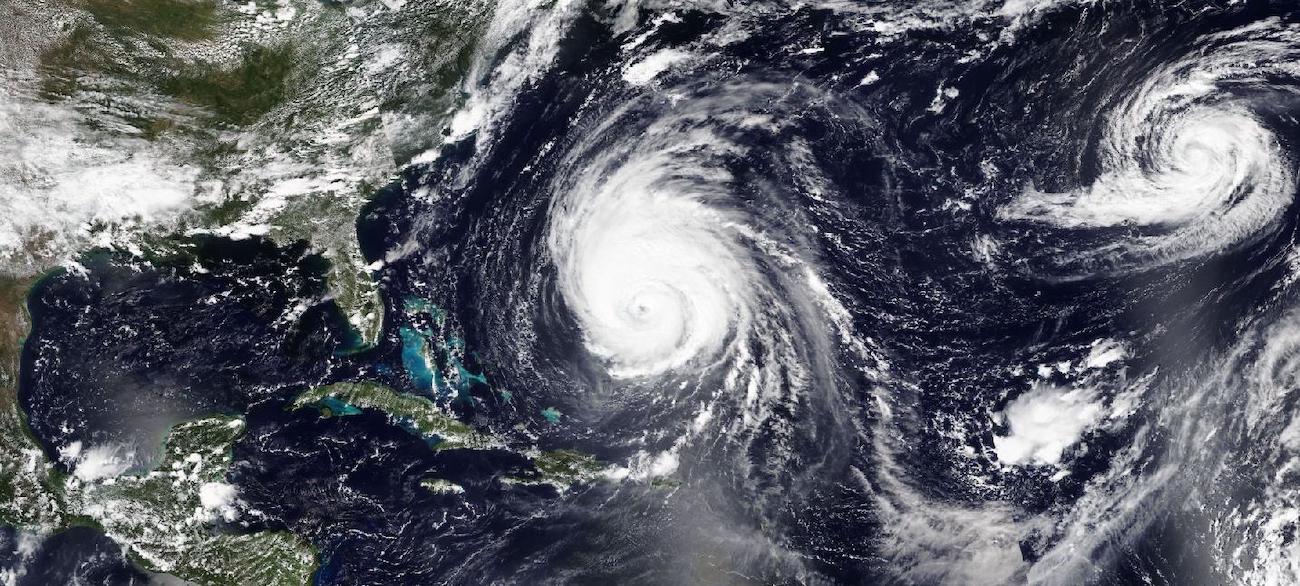 True-color corrected reflectance image of Hurricane Lee (storm in center of image) approaching the Northeast U.S. and Canada on Wednesday, September 13, 2023. This image was acquired by the Visible Infrared Imaging Radiometer Suite (VIIRS) aboard the joint NASA/NOAA Suomi National Polar orbiting Partnership (Suomi NPP) satellite. Visit Worldview to see an animation of Hurricane Lee from September 10 to 13, 2023.
Based on current data, the hurricane may make landfall along the shores of Maine or Nova Scotia. As of Thursday afternoon, September 14, the hurricane had sustained winds of 85 mph (Category 1) and was moving north at 14 mph. Friday night through Saturday night, Lee is expected to produce rainfall amounts of 1 to 4 inches across portions of eastern New England into portions of New Brunswick and Nova Scotia.
The cyclonic storm northeast of Hurricane Lee is Hurricane Margot, which has sustained winds of 80 mph and is expected to decrease in intensity to a tropical storm by Saturday, September 15. The disturbance southeast of Hurricane Lee has a 90% probability of becoming a tropical depression by Sunday, September 16, as it moves west-northwest at 10 to 15 mph into very warm tropical water.
Visit Worldview to visualize near real-time imagery from NASA's EOSDIS; find more imagery in our Worldview weekly image archive.