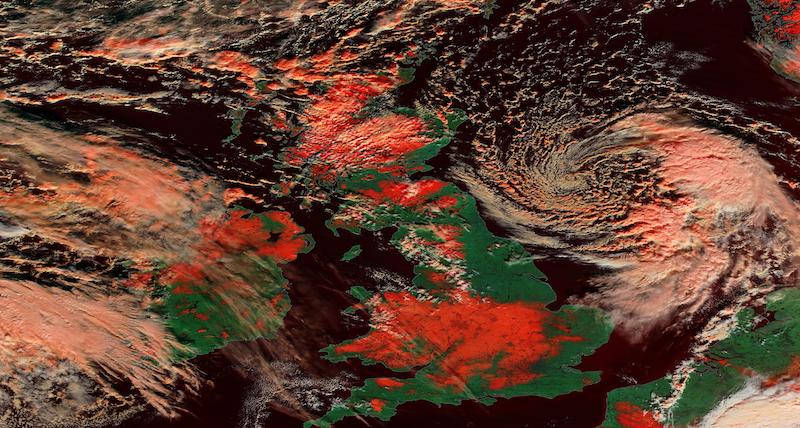 False color image of snow in Great Britain. This image was acquired on 25 January 2021 by the Moderate Resolution Imaging Spectroradiometer (MODIS), aboard the Terra satellite. The false color image highlights snow and ice in red, whilst clouds are white.
The MODIS Bands 3-6-7 combination is used to map snow and ice. Snow and ice are very reflective in the visible part of the spectrum (Band 3), and very absorbent in Bands 6 and 7 (short-wave infrared, or SWIR). This band combination is good for distinguishing liquid water from frozen water, for example, clouds over snow, ice cloud versus water cloud; or floods from dense vegetation. Vegetation appears green in this band combination, and water is very dark.

Visit Worldview to visualize near real-time imagery from NASA's EOSDIS, and check out more Worldview weekly images in our archive.