Image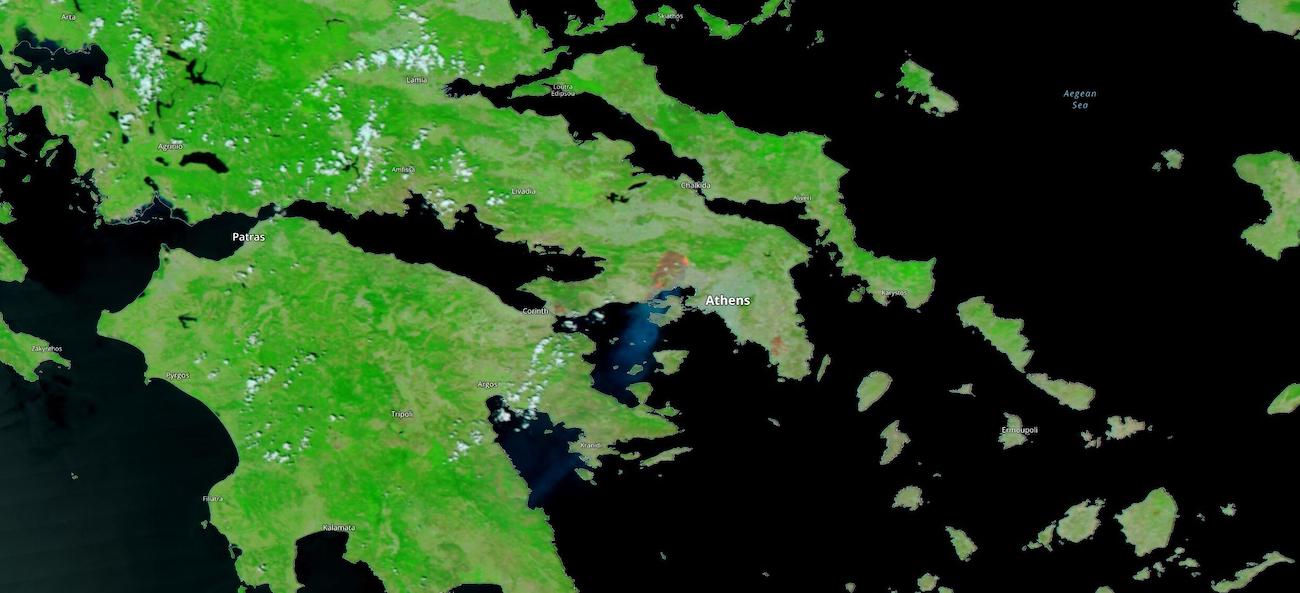 False-color corrected reflectance image of fires and burned areas in Greece on July 19, 2023. This image was acquired by the Visible Infrared Imaging Radiometer Suite (VIIRS) aboard the joint NASA/NOAA NOAA-20 satellite. Burned areas appear as dark red patches, while bright red areas are the actively burning fire front. A large burned area can be seen directly west of Athens in the center of the image. Smaller fires and burned areas can be seen about 50 miles to the west of the capital near the seaside resort area of Loutraki.
A burned area also can be seen southeast of Athens where the fire began near the village of Kouvaras before spreading toward the resort town of Lagonisi. Fires are also raging in other parts of Greece, such as on the island of Rhodes. Greece and much of Europe have been experiencing dry weather and a heat wave, which are making the conditions ideal for fire ignition and spread. Visit Worldview to see an animation spanning July 16 to 20 of the fires burning and spreading.
Visit Worldview to visualize near real-time imagery from NASA's EOSDIS; find more imagery in our Worldview weekly image archive.