Image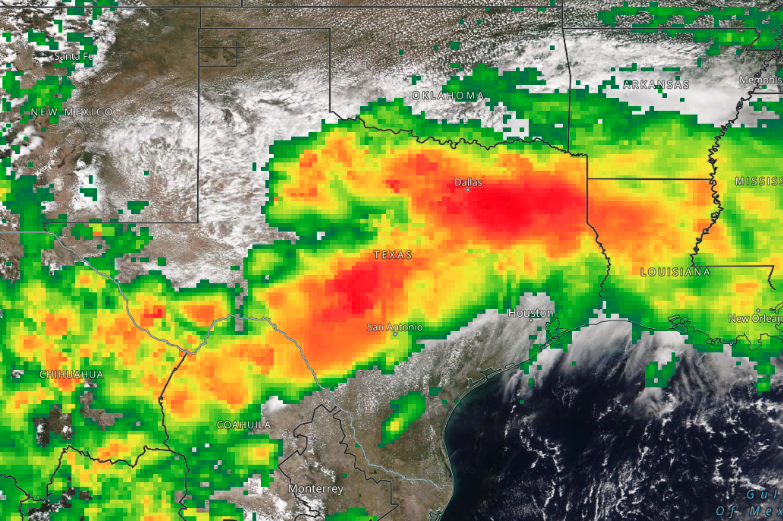 The image shows a true-color/natural color corrected reflectance image with the IMERG Precipitation Rate layer overlaid showing heavy rains over Texas on August 22, 2022. The base image was acquired by the Visible Infrared Imaging Radiometer Suite (VIIRS) aboard the joint NASA/NOAA NOAA-20 satellite. The Integrated Multi-satelliE Retrievals for Global Precipitation Measurement (IMERG) overlay shows the Precipitation Rate; areas with red/orange color are heavier rates of rain.
To fully interact with the map, click on the image to open the full version of Worldview in a new browser tab. Using your mouse, hover over the red areas to see the precipitation rates in mm/hr in the Layer List on the left. The Dallas region in particular received the highest 24-hour precipitation total in nearly 90 years.
Visit Worldview to visualize near real-time imagery from NASA's EOSDIS; check out more Worldview weekly images in our archive.
Reference: Finch, Allison and Leffler, Thomas (August 23, 2022). Deluge in Dallas: Deadly record rainfall brings city to standstill. AccuWeather.