News date: 12 July 2015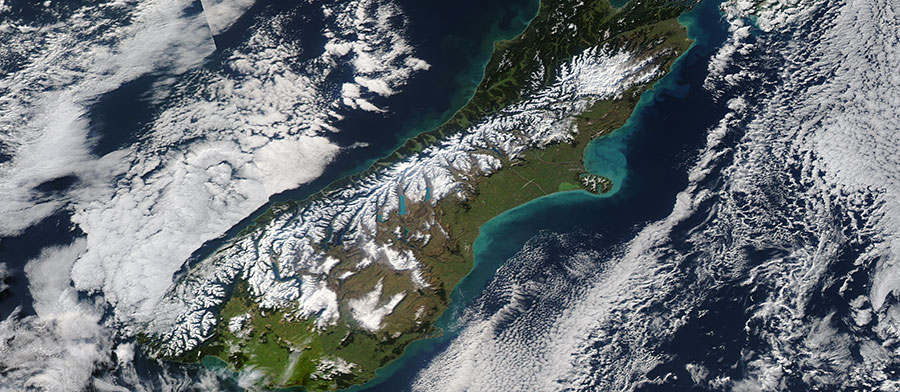 Image of snow in the mountains of the South Island of New Zealand on 12 July 2015. This image was captured by the Moderate Resolution Imaging Spectroradiometer (MODIS) instrument aboard the Aqua satellite.
Visit Worldview to visualize near real-time data from NASA's Earth Observing System Data and Information System (EOSDIS).