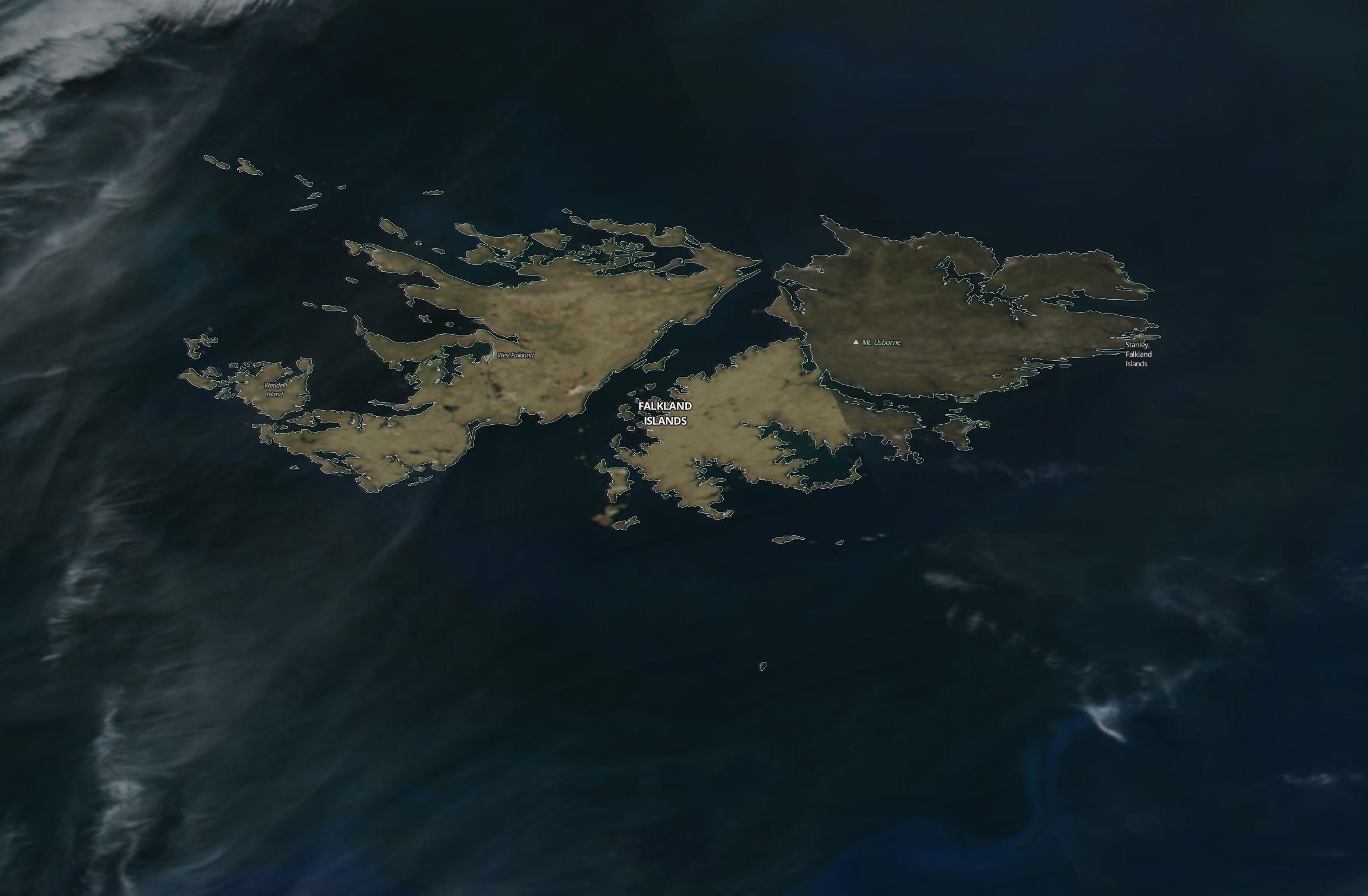 True-color image showing the Falkland Islands from space, acquired on 23 November 2019 by the Visible Infrared Imaging Radiometer Suite (VIIRS) Instrument, aboard the joint NASA/NOAA Suomi National Polar-orbiting Partnership (Suomi NPP) satellite.

The Falkland Islands (or Islas Malvinas in Spanish) is an archipelago in the South Atlantic Ocean on the Patagonian Shelf. They are a British overseas territory (BOT) under the jurisdiction and sovereignty of the United Kingdom.
Visit Worldview to visualize near real-time imagery from NASA's EOSDIS, and check out more Worldview weekly images in our archive.