Image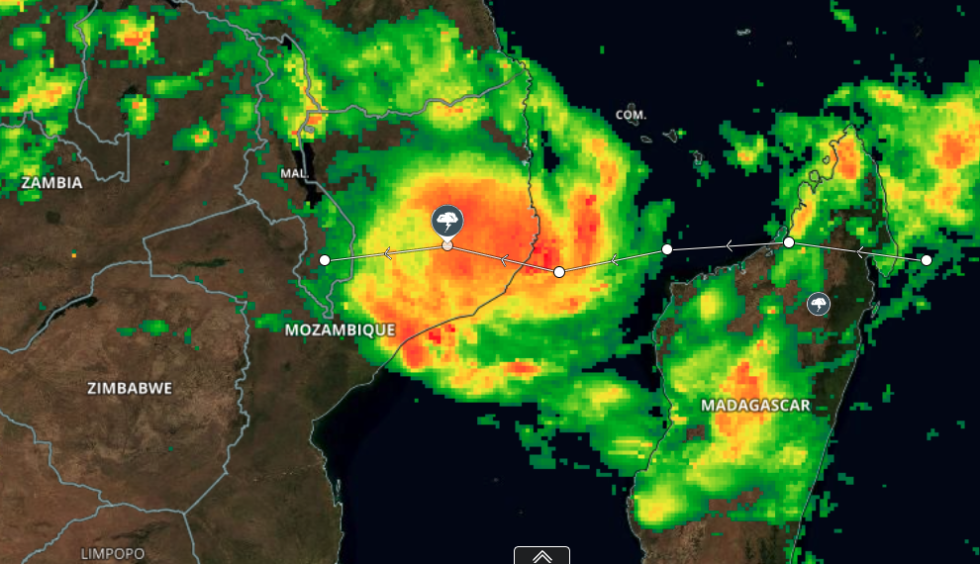 Image of Tropical Cyclone Gombe approaching Mozambique. The underlying true-color image was acquired on March 11, 2022 by the Visible Infrared Imaging Radiometer Suite (VIIRS) instrument, aboard the joint NASA/NOAA Suomi National Polar orbiting Partnership (Suomi NPP) satellite. Colors overlaid on the base image indicate precipitation rates based on Integrated Multi-satellitE Retrievals for the Global Precipitation Measurement (GPM) (IMERG) data. Yellows to Red in this image show rates of about 1mm to 5mm/hour; and green in this image show rates of about 0.1mm to 1mm/hour. Data for this image are collected by multiple satellites in the the joint NASA/Japan Aerospace Exploration Agency Global Precipitation Measurement (GPM) Core Observatory.
Click to interact with the map and discover more about the event. The Event listing for Tropical Cyclone Gombe also shows the average maximum sustained winds for each day that severe storm reached the tropical storm designation where wind speeds are at least 34 knots (39 mph or 17.5 m/s).
Visit Worldview to visualize near real-time imagery from NASA's EOSDIS, and check out more Worldview weekly images in our archive.